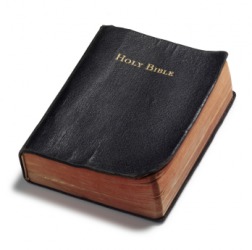 Who said, "And the truth shall set you free." This quote comes from the Bible, John 8:32. Different Bibles with different translators have slightly altered variations of this quote; however, they all reference the same idea. The truth is meant to represent Christianity, God or Jesus and the freedom refers to any worldly impediments such as sin, misery, or ignorance.
"And the Truth Shall Set You Free"
This quote originated in the Bible. There are many books in the Bible, and this quote can be found in the Book of John, chapter 8, verse 32. When read in the context of the original passage, readers can more easily understand how truth equals freedom.
To the Jews who had believed him, Jesus said, "If you hold to my teaching, you are really my disciples. Then you will know truth, and the truth will set you free. They answered him, "We are Abraham's descendants and have never been slaves of anyone. How can you say that we shall be set free? Jesus replied, "I tell you the truth, everyone who sins is a slave to sin. Now a slave has no permanent place in the family, but a son belongs to it forever. So if the Son sets you free, you will be free indeed.Bible: New International Version (1984)
In essence, all those who sin are slaves. Accepting God's word, Jesus as his son, and the teachings of Christianity means accepting the truth; once a believer then freedom from sin and sinful ways naturally follows.
Who said, "And the truth shall set you free?" While this quote originated in the Bible, many others have taken the quote for use in a variety of other situations. The truth then refers to whatever the particular advertiser or organization would like people to consider will free them. In addition, a few authors have used the quote in the title of their books, including a biography of Sally Lowe Whitehead, a nonfiction novel by David Icke, and a self help book by Alice Miller.